One of the main aspects on how well the district of Nyhamnen will integrate with the rest of Malmö city, depends on how Nyhamnen meets the sea. If successful the district would attract people from rest of Malmö and with time intervene into the existing urban fabric. Today due to the distinct line between land and sea, the connection to the water is less accessible.
My main vision for this project have been to fade out this distinct line and make the waters accessible to the public. And also answer the project question: "How to dwell an already dense city?". Building in the water would make it possible to set the building structure approximately 0.5 meter from sea level and dense the city even more.
This is possible with a floating building structure, which basically works like a boat. When the water level rises the building follows and remains its distance to the water surface.
The "island" is foremost meant as an open public space. It includes functions as a bathing place, a park and in the core of the island, there's an all year opened exhibition hall for particulary art and photography. The museum is surrounded by a luxurious restaurant, a coffehouse, a sushi restaurant, a kiosk and public toilets.
The decision to place a museum on the island is based on the fact that all other museums in Malmö are located south of the central station. It has a potential to become a generator attracting different groups of people to Nyhamnen.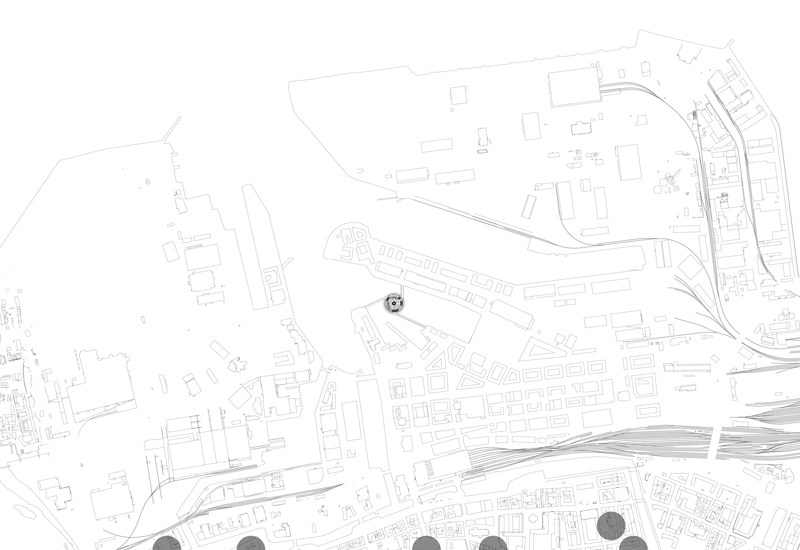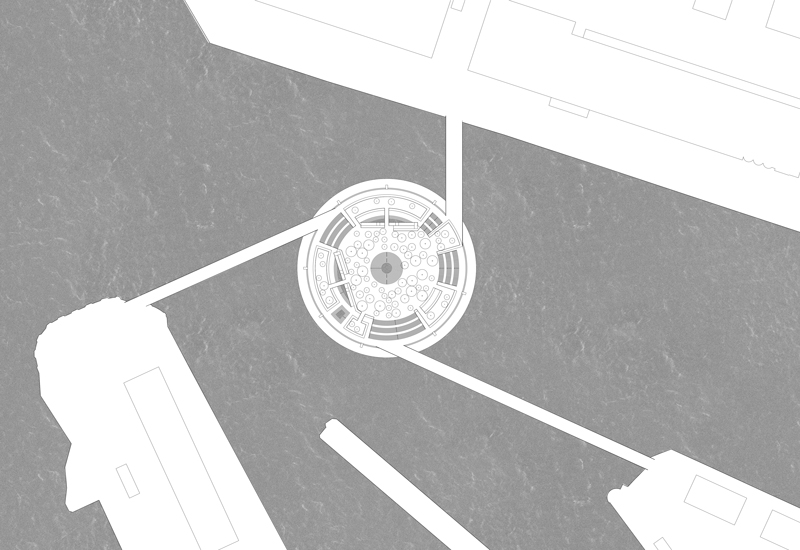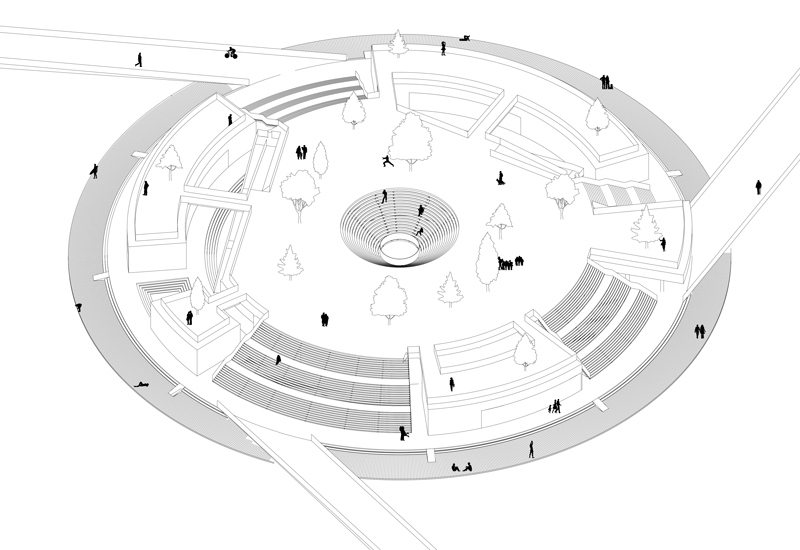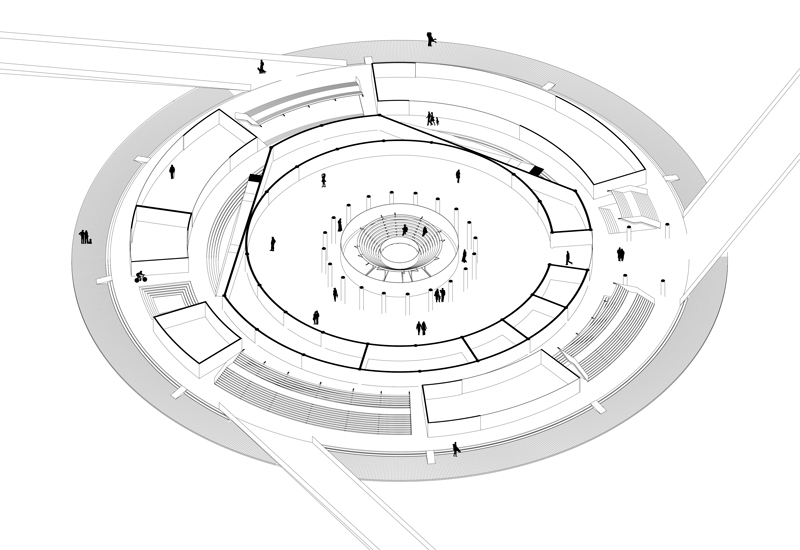 The main platform of the island is one meter above sea level and two meters from height of the coastline. It stays in its place with the help of the connected bridges. The island floats because it is displacing the same amount of water as its weight. The floating mechanism is due to the hollow waterproof polystyrene and concrete substructure.