What if we instead of always taking every design decision by ourselves, we let a process found in nature – evolution – decide for us?
In many cases our individual abilities, knowledge, intuition and even collaboration with other architects aren't enough, in order to find the best solution for a given project. In the architectural design process we often have to accept the lack of information and time to test and examine more prototypes of a project, so we settle and work with the best idea that fits our current conditions and time frame.
Context
The site I have chosen lies in the town of Ait Ourir, Morocco which lies on a trade route between Marrakech and Ouarzazate. This location is important as it is one of the only ways through the beautiful and diverse Atlas mountains. The traffic through this region is constant and heavy.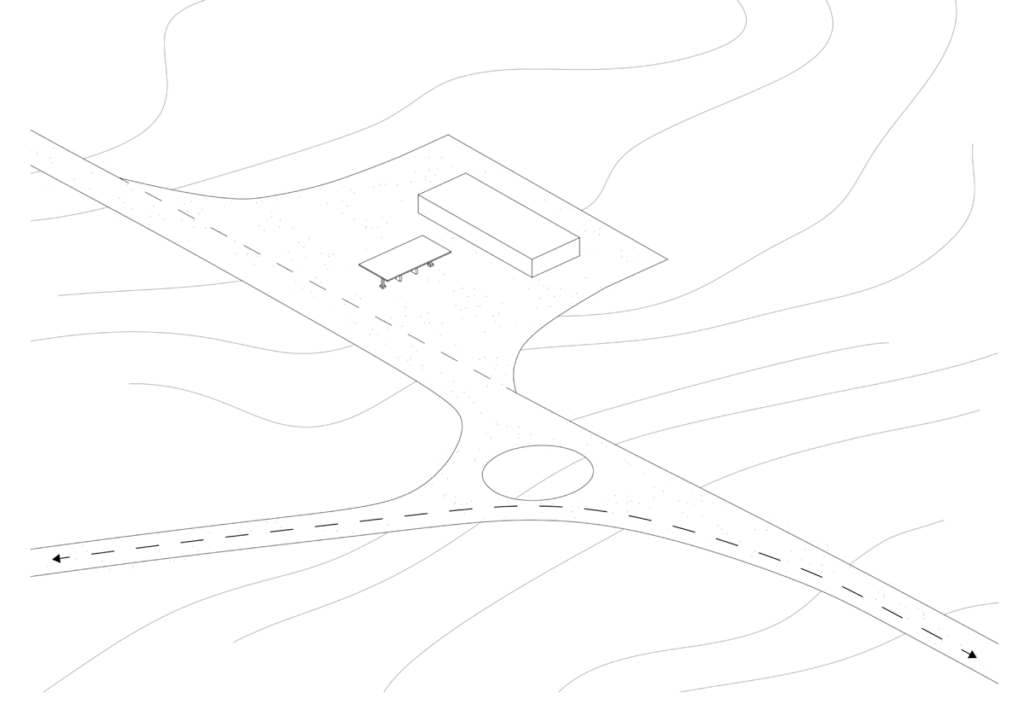 Exploration
I intend to create a new roof structure and facade for existing gas station in Ait Ourir with help of a genetic algorithm. The vision is to find a form that minimizes total radiation on the roof and the facade during summer and maximizes total radiation during winter, and aswell maximizes the interior area. This gas station has great potential to become a meeting place for people traveling on the route between Marrakech and Ouarzazate. The building programme will contain a shop and a small restaurant, employee rooms and kitchen and finally a mechanical workshop for broken vehicles.
Design process
After exploring different procedures and tools, I found the plugin Octopus for Grasshopper the most suited one for my cause. Foremost because it enables one to test multiple objectives at the same time. I also decided to use the environmental data plugin Ladybug in order to measure radiation. All together my goal was to optimize the building envelope by measure total radiation and with help of Octopus iterate through many versions of the design and evolve the best configurations.
Iterations
A genetic algorithm as a whole becomes very interesting first when you have two or more competiting criteria, battling against each other.
In my GA program the objectives were the following:
– Minimize total radiation on roof and facade during summer
– Maximize total radiation on roof and facade during winter
– Maximize the interior area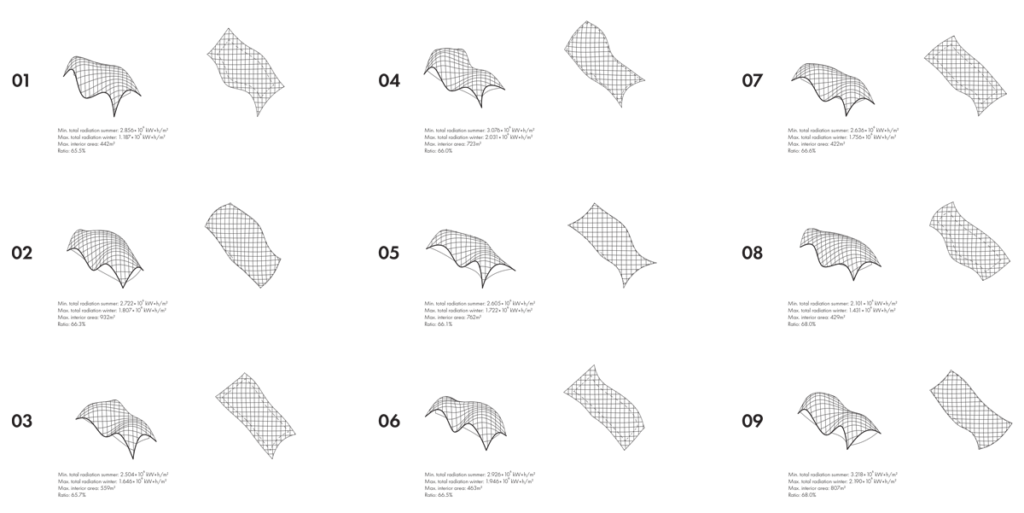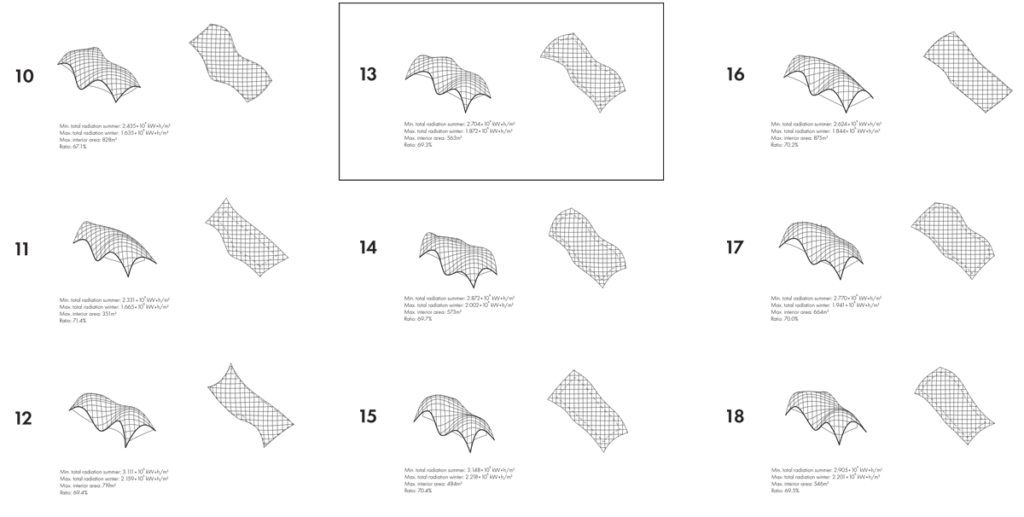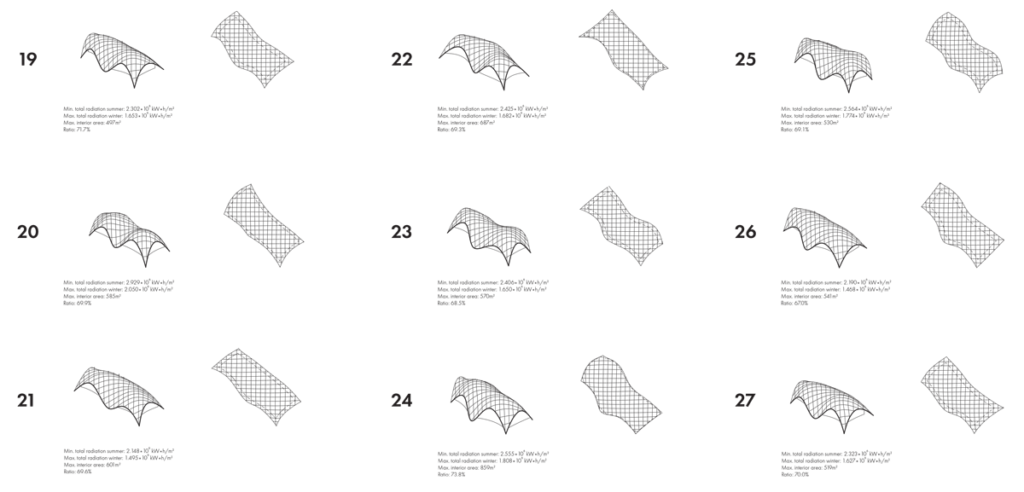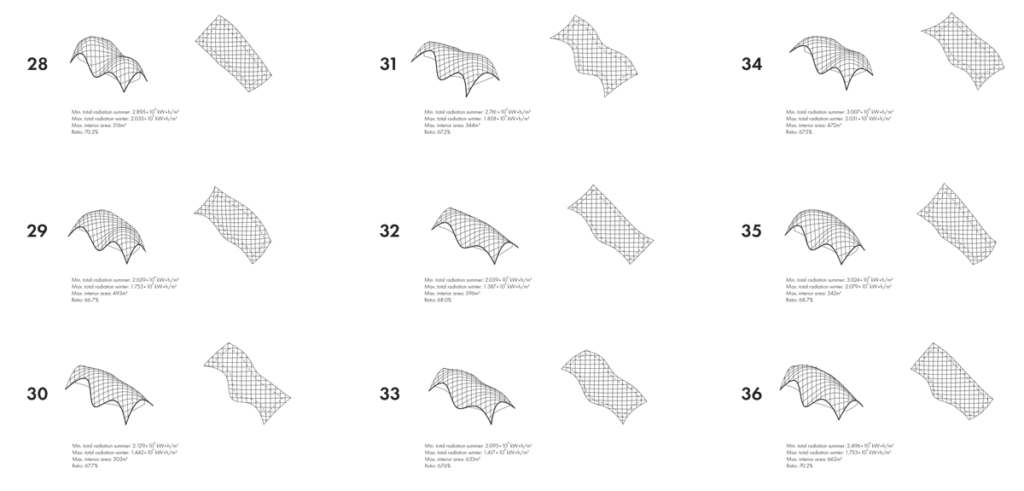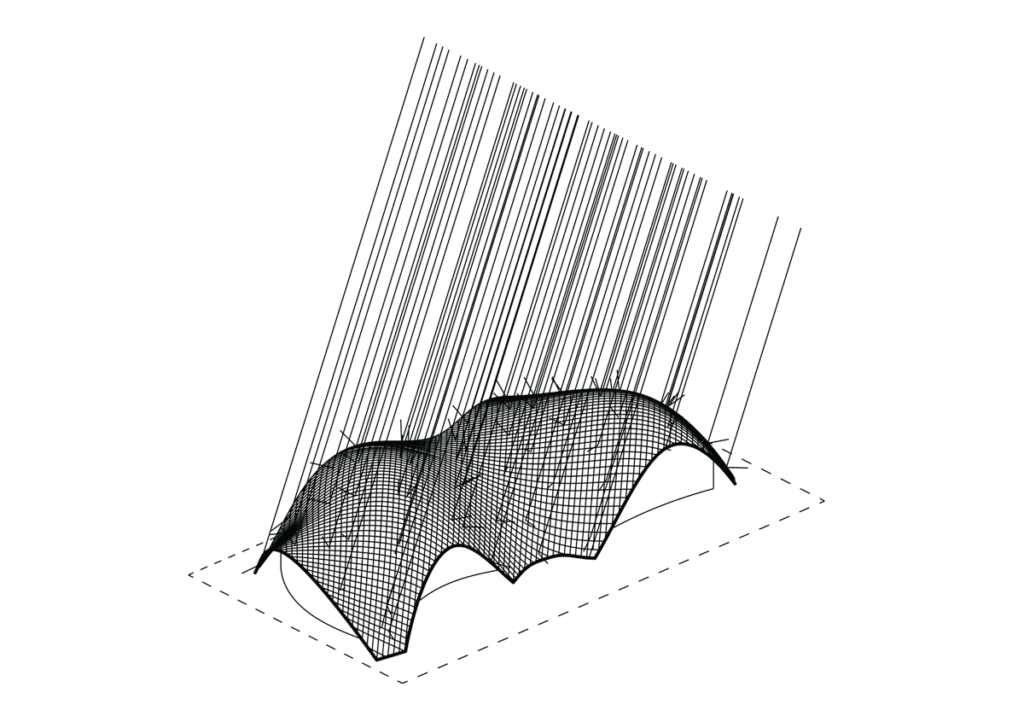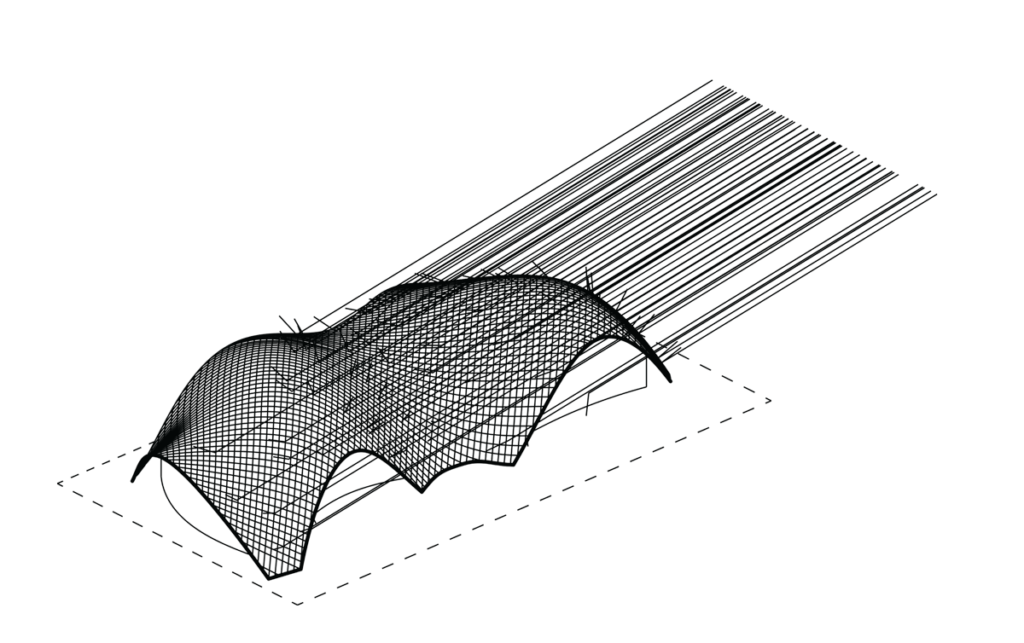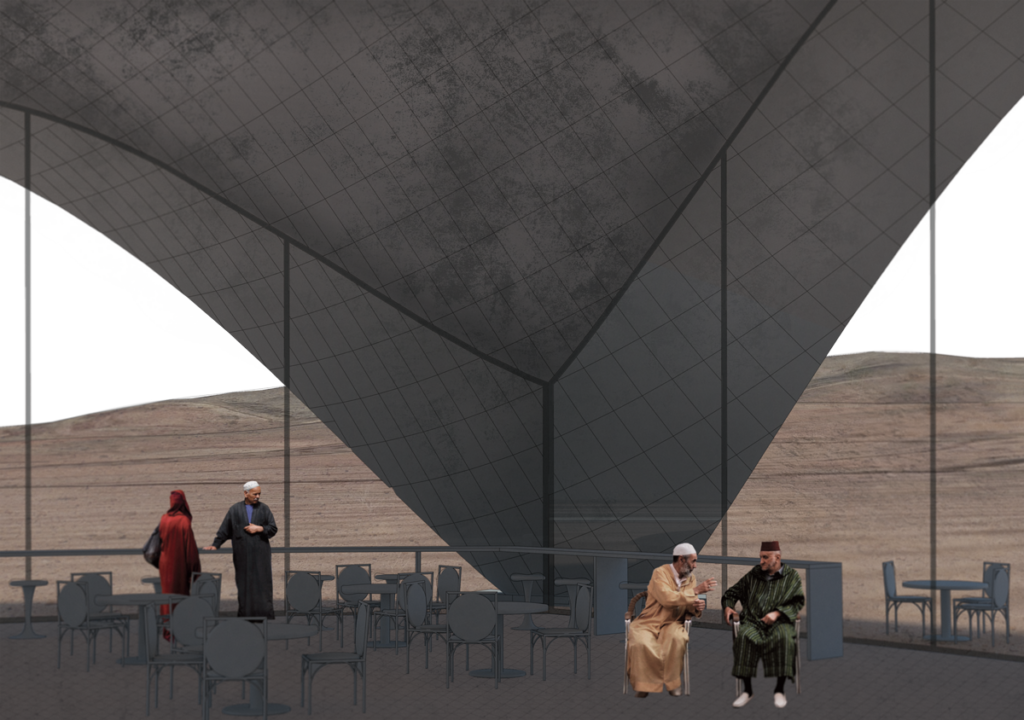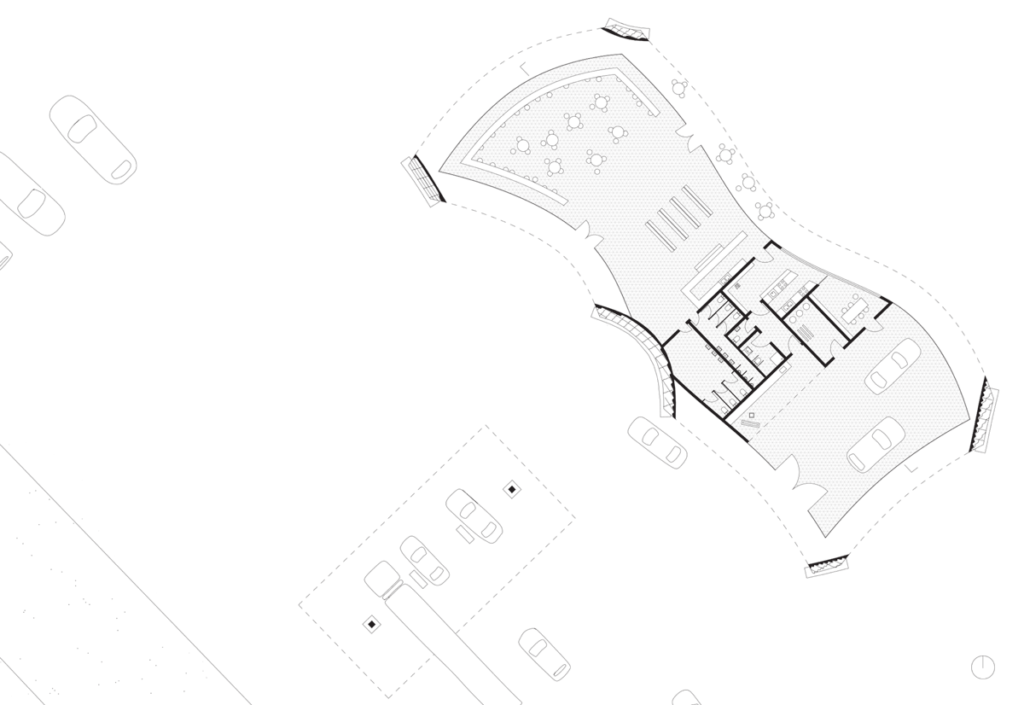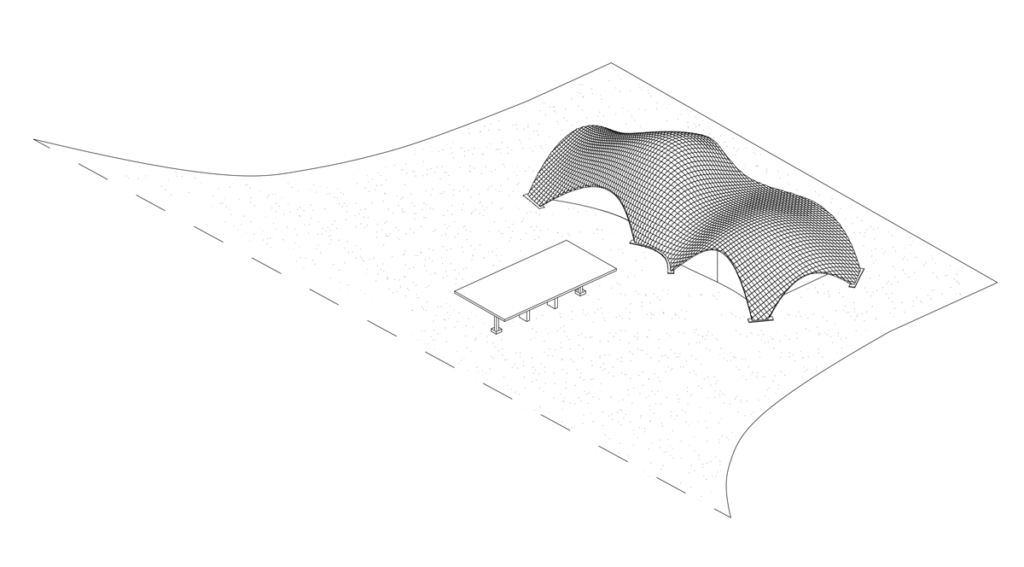 Conclusion
My final thoughts are that the genetic algorithm is a very interesting optimization tool and I am curious to explore it deeper and others optimization methods in the future.